Canadian Forces Snowbirds Interview
Responsible Author: Brian Teepell | Halifax, Nova Scotia, 09/23/2023, 00:50 Time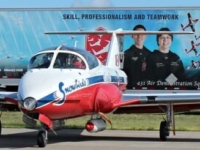 USPA NEWS -
The Canadian Forces Snowbirds 431 Squadron is the Canadian military's air demonstration team. The Squadron is based in Saskatchewan at 15 Wing CFB Moose Jaw. The Snowbirds consist of a fleet of the Tudor CT-114 aircraft. For more than 50 years, the Snowbirds have brought millions of Canadians together for thrilling air show displays as well as supporting the nation during hard times with the presence of their iconic jets.
Media Day, Flight & Interviews
Responsible Author: Brian Teepell | Debert, Nova Scotia, 09/13/2023, 21:23 Time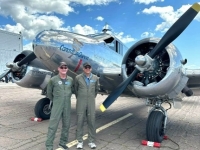 USPA NEWS -
Since 2017, I have had the opportunity to be able to cover 7 Air Show Atlantic productions at various locations throughout Atlantic Canada. Each year, I have been able to attend Media Day which allowed me to conduct some fascinating interviews with some amazing performers. One of the most exciting interview was back in 2019 when I had the absolute privilege of speaking with Lt. Commander, James Haley, Pilot #2 of the Blue Angels in Greenwood, Nova Scotia.
| | |
| --- | --- |
| | RAHMA-SOPHIA RACHDI |
| | Daren Frankish |
| | Ruby BIRD |
| | Aurangzeb Akbar |
| | Yasmina BEDDOU |